Justin Timberlake, Jay-Z, Kanye West and Drake are some musicians said to help Rihanna in cooking up new songs for her upcoming album.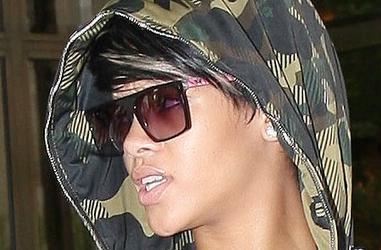 Rihanna reportedly has approached Justin Timberlake and Jay-Z to get helping hands for her new album. She is said to have been joined by them during a recording session in Chelsea district of New York City on Monday, May 18.
Beside being speculated to enter studio with Justin and Jay-Z, Rihanna is also rumored to work with Kanye West and Aubrey Drake Graham a.k.a Drake for the follow up to her 2007 studio effort "Good Girl Gone Bad". Up to date, her people offer no comment just yet concerning the rumor.
Though Rihanna's new album hasn't had any release date, words on the street are, it may be dropped sometime before the end of this year. And, Chicago acid house pioneer Adonis is believed to have been in charge for its production process.
Comments
comments