Are rocker John Mayer and actress Jennifer Aniston ready to take the next step and are they already planning a family?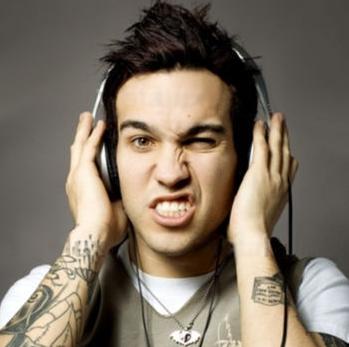 The best guess is probably not but it certainly seems like that to Mayer pal and Ashlee Simpson's new husband and soon to be daddy Pete Wentz of the band "Fall Out Boy" would like to help shove John into fatherhood.
Does Pete Wentz know something about John Mayer and Jennifer Aniston that he is not yet sharing?
America's hottest new couple certainly just can't get enough of each other. It was earlier reported that after attending yet another of John Mayer's concerts in Irvine, California, Jennifer, 39, and John, 30, hosted an after party at club Villa in L.A.
A source, who is close to the couple, revealed: "She's so into him." The celebrity pair also dined a' Deux at Madeo in West Hollywood July 22 and the Polo Lounge July 24. Even when the singer had a guys' lunch with buddy Pete Wentz at Magnolia in L.A. July 22, the conversation came back to Jennifer Aniston.
A witness revealed, "Pete was teasing John by asking him when he was going to have kids with Jen."
However, even the best relationships have doubters: The friend of Jennifer Aniston explained: "I don't see them agreeing when it comes to building a future together. He's intense, whereas she is straight forward and genuine."