Angelina Jolie has always wanted out of Los Angeles and now she feels she finally has a legitimate reason to keep from living on the West Coast with Brad Pitt.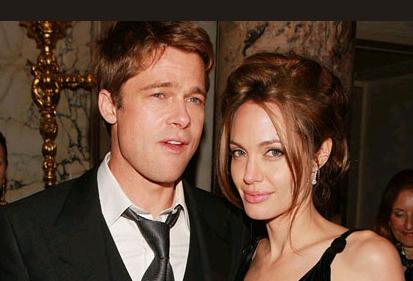 According to a report, a badly shaken Angelina Jolie told Brad Pitt she never wants to return to the family's Hollywood compound again.
The magazine calls the shooting gang-related and even tough the late November gun play was a random incident, and police insist the violence had no connection to the stars, but the "Beowulf" actress revealed it reinforces her feelings about how dangerous the neighborhood is, and that she wants out of Los Angeles, according to sources.
The insider revealed, "Brad, Angelina and the kids weren't home at the time, but one of their bodyguards dove for cover during the nearby attack. When she heard about what happened, Angelina was shocked, shaking and open-mouthed as one of the bodyguards recounted the incident. Brad used to feel his compound in the Hollywood hills area was relatively sage, but he can no longer convince Angelina of it. She wants out for good!"
The insider also revealed that the family plans to use their home in New Orleans when they are in the states. It's possible Brad will get her back to the LA house, but even if he does, don't expect her to stay there for long.
And when Angelina and Brad are outside the U.S., the actress is adamant the main family home should be their recently purchased chateau in France.
A Los Angeles Police Department spokesman confirmed, "There were gunshots fired close to the home of Brad Pitt and Angelina, but it had nothing to do with them. It was a drive-by shooting involving gang members. Nobody was hurt."
Comments
comments