Noel Gallagher has explained that resting in bed with US comedy series Seinfeld has aided his recovery after being attacked onstage last week.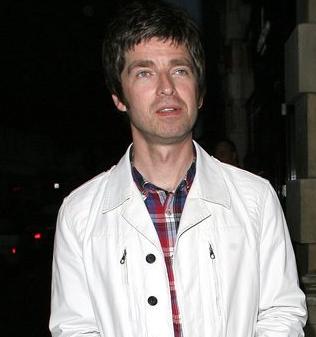 The Oasis guitarist was pushed and injured while performing at the V festival in Toronto, Canada last week, forcing the Mancunian band to cancel concerts in London, Ontario, and New York City.
Noel Gallagher was playing the band's song (What's the Story?) Morning Glory, when Daniel Simpson, 47, rushed the stage and shoved him from behind.
According to the official Oasis website, the 41-year-old rocker "fell heavily onto his monitor speakers" and was taken to hospital after the incident.
Daniel Simpson was later detained in police custody and has been charged with assault.
Noel Gallagher apologized for missing the shows and revealed he is due for more treatment as he wrote on his blog: "Spent all day in bed suffering from my severe tickling at the hands of that drunken Canadian who, it transpires, is a grown man of 47 years!! (And I thought I was the oldest person at our gigs!). In his defence though, he's probably having one of those mid-life crises things. Apparently it's on YouTube. Imagine doing an assault on world television!?"
He went on: "Did get to watch four [episodes of] Seinfeld though. And some American football, so not too dissimilar to a normal day back home. Have to get another check up tomorrow. I'm gonna ask for new bionic ribs. Apologies for blowing out the show in London. You can thank your comrade from Toronto for that. We will return though. Probably in December. Anyway, gotta go. These painkillers are kicking in again."
Oasis' new album Dig Out Your Soul, the band's seventh, is released on October 12th.
Meanwhile, the rocker has leaped to the defence of controversial MTV Video Music Award host Russel Brand as the rocker accused his American critics of having double standards.
Noel Gallagher, who is a regular guest on Brand's BBC radio show, insisted that the British comedian was wasted on his critics.
The rocker wrote: "Russell's caused a mild s**t-storm over here at the MTV awards. There was a phone in on CNN. Some woman called in saying as an American she didn't like a British guy coming over here, insulting her commander-in-chief!! If Chris Rock, for example, says that kind of thing everybody laughs because they think they should, but if it's a man who's dressed up like a vampire's lamp-shade? Well? He was wasted on the shower of God-fearing, corporate hot-dogs anyway."