Jonas Brothers have attracted a lot of adoring fans but they failed to amuse Noel Gallagher as the Oasis rocker has branded The Jonas Brothers "sh*t".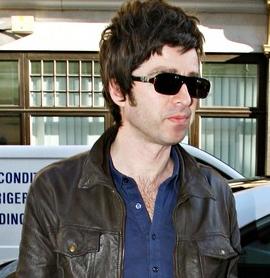 The Oasis guitarist revealed that his eight-year-old daughter Anais is a big fan of the clean-cut trio and 'High School Musical', starring Zac Efron, but he doesn't see the appeal.
Noel said: "My daughter is into that sh*t on the Disney Channel, The Jonas Brothers and all of that f**king nonsense, 'High School Musical'.
He explained: "I don't find anything appealing in The Jonas Brothers. Not in the slightest. No. Is there anything?"
Noel also hit out at Canadian rockers Nickelback, calling for a boycott of their music, saying: "Stop f**king buying Nickelback records. Have you heard that tune 'Rock Star'? They can do better than that, surely."
Although Noel is not a fan of Nickelback or Disney teen stars, the rocker admitted there is one new record that has got him excited – 'Chinese Democracy', the long-awaited new release from Guns N' Roses.
He added: "I've not heard it. I've read the reviews, and judging from the reviews I know I'm going love it. I love preposterous records, and anything that took 17 years is obviously ludicrous."
Comments
comments