David Beckham will reportedly be surrounded by Dubai's biggest ever security operation when he arrives in the Middle East next week (starting December 29 2008).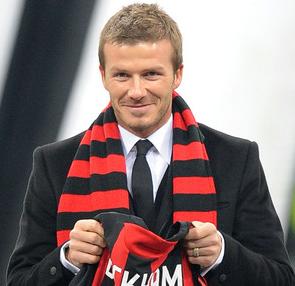 The soccer star will be accompanied by 24-hour guards on high alert when he flies into the United Arab Emirates (UAE) on Monday amid fears a terrorist attack could occur "at any time", according to a report in U.K. tabloid the Daily Star.
David Beckham will be in Dubai to make his debut for soccer team AC Milan, and it is expected that the roads around his training venues will be sealed off.
A security source revealed: "We are planning it as if it is a state visit. Security measures could not be any higher. We're used to stars coming to Dubai but what makes this different are the public appearances he will be making – autograph signing and training sessions."
The British Foreign Office increased its threat level to "high" earlier this year (08), with its current alert warning travelers: "We believe terrorists may be planning to carry out attacks in the UAE. Attacks could be indiscriminate and could happen at any time."