Claudia Schiffer, who recently became one of the celebrities paid tribute to Versace, hits the cover of Vogue magazine.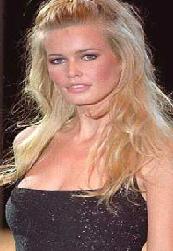 The 36-year-old stunning supermodel graces the August issue of Vogue Paris magazine.
The cover has the name of the supermodel with the caption retour en beaute or simply means, "return in beauty." The magazine also includes nude photo of the supermodel.
Claudia Schiffer, a former German-born supermodel, also launched her own line of jewelry line set to be included in stores this Fall. She revealed, "I've been very busy designing."
Comments
comments