Tom Cruise amazed guests at David and Victoria Beckham's 'Welcome to Los Angeles' party by doing the splits.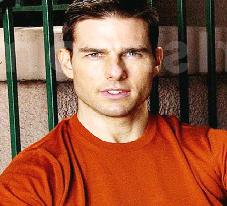 The Hollywood actor, who hosted the bash for the Beckhams, was showing off his acrobatic dance moves while gyrating with Katie Holmes.
A source revealed, "The party was in full swing when Tom amazed guests by doing the splits while he was dancing with Katie."
David and Victoria danced intimately for much of the evening. During a romantic song, the soccer star whispered, "I love you so much."
Guests at the exclusive party, held at Hollywood's Museum Of Contemporary Art on July 22, were treated to a banquet that included the traditional English dish of sausage and mash and the American favorite, burgers and fries.
Comments
comments