The same New York Times critic who dissed the Sex and the City movie digs Angelina Jolie in the new action thriller "Wanted".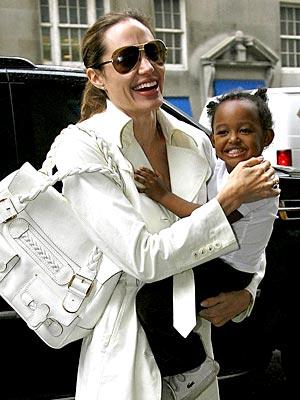 Manohla Dargis wrote, "Ms. Jolie has been perfectly cast as a super-scary, seemingly amoral assassin named (wait for it) Fox."
The critics said, "Few American actresses, especially those with such pin-skinny arms, can make beating a guy to the ground look so easy and, yeah, man, like fun."
The critics continued, "With her mean smiley-sneer and snug clothes, her heels and hieroglyphics, she cuts the kind of disciplinarian figure who can bring antsy boys of all ages to their knees or at least into their theater seats."
James McAvoy echoed Dargis' sentiment. He recently revealed that his co-star is "brilliant" in the movie and that [Angelina] Jolie "is so at home" in action roles.
Dargis wasn't as enthused about the film, however, saying it was merely "a couple of ideas recycled from "The Matrix and Fight Club".
Comments
comments