Malia, 10, and Sasha, 7, who are the daughters of the presidential candidate Barack Obama, were disappointed to learn that they would have to be at the Democratic National Convention (DNC) in Denver over the weekend because the Jonas Brothers were visiting their hometown of Chicago.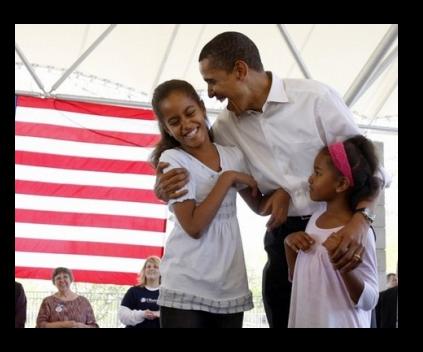 The two girls joined their mother Michelle Obama on stage at the DNC, after she finished her stirring speech, unaware that their dad was going to be beamed in live via satellite.
When Michelle told the girls that she had a surprise for them, she was probably surprised herself by Malia's response.
Malia, who is 10-year-old daughter of Obama, asked excitedly: "Is it the Jonas Brothers?"
Barack Obama has now familiarized himself with the Jonas brothers and finds their music "wholesome enough" after learning that his daughters' interest in them. However, he recalls his exasperation on a visit to "Kidd Kraddick in the Morning" last February.
He asked his daughters: "Who are these guys? And how many pictures of them do you need on your wall?"
Comments
comments