Oprah Winfrey has denied allegations a group of students expelled from her South African girls school for sexual misconduct were kept in isolation for weeks after the scandal.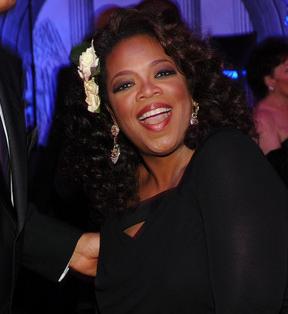 Seven pupils at the Oprah Winfrey Leadership Academy for Girls were dismissed from the elite school last month (Mar09) after being accused of sexually harassing fellow schoolmates.
Four of the accused claim they were not allowed to go to classes, communicate with other girls and were monitored by security guards stationed outside their hostels as a two-week investigation was conducted, accordingto South African newspaper The Star.
Winfrey's spokesperson, Lisa Halliday, has confirmed the students had violated the school's code of conduct and were asked to leave last month.
But Halliday denies the girls, who she claims were on "in-school suspension" during the investigation, were banned from socialising with fellow students and insisted the guards were assigned to ensure their safety.
Winfrey spoke out about her distress over the scandal last week (31Mar09), saying "It's disheartening when any student has to be suspended or expelled and it's a process that involves serious review and consideration. We insist on maintaining a campus environment that commands mutual respect, fosters academic excellence and encourages learners to fulfill their best potential".
Comments
comments