Oprah Winfrey revealed she was "stunned" to learn her father plans to write a book about her.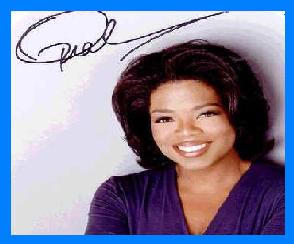 The television host revealed she laughed when one of her assistants told her the newspaper was calling to ask about a book Vernon Winfrey was writing. It turned out the report was true.
Oprah Winfrey was living with her mother in Milwaukee when she was sent as a young teen to live with her father in Nashville. She has credited him for imposing discipline on her and stressing the importance of an education.
According to a report, Vernon Winfrey plans to call his book "Things Unspoken."
Comments
comments