Prince Harry will recognize some of the country's bravest children at an awards ceremony on December 10.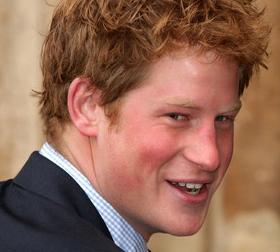 The 24-year-old royal will present the annual "Woman's Own Children of Courage Awards" at Westminster Abbey, where 10 children, who have age between five and 14, will be honored for their courage.
Prince Harry is greeted by The Very Reverend Dr John Hall, the Dean of Westminster, as he arrives at a service. It is the 35th year the awards have been presented to children who have been extraordinarily heroic, cared for their family or endured pain, suffering and disability.
After the ceremony the prince will meet the winners, their families and their carers. The ceremony's categories include Outstanding Bravery, Young Carer and Unsung Hero.
The young people will be given medals, which they will receive in front of an audience full of famous faces.
They will also attend a special reception at the House of Lords and meet Prime Minister Gordon Brown.
In 2005 and 2006 Prince Harry's step-mother Camilla, the Duchess of Cornwall, hosted the event.
The prince has backed several children's causes in recent times because he is patron of Wellchild, a charity supporting children with serious illnesses, and founded Sentebale, a charity to help orphans in Lesotho.Later in the evening, the prince will attend another charity event in the City of London. He will visit brokers at ICAP plc, and chat to workers as they close deals.All the money the company makes today will be donated to one of 100 charities, including Sentebale.
Comments
comments