Jessica Biel appear to be deeply in love with Justin Timberlake but her friends warned her to ditch him now due to the singer's arrogance and moodiness, according to a report.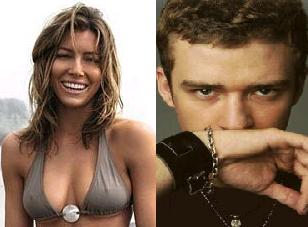 A source revealed, "Before Justin, Jess was happy-go-lucky and very independent. She would have never chased a guy halfway around the globe like she did with Justin. But he cast a spell over her. Honestly, Jess' friends don't get what she sees in him."
In a report, the sources also claimed that since the couple was back in Los Angeles after European tour, Justin Timberlake almost never wants to go out with her and her friends, and when he does, he's less than gracious about it. Even Justin's friends have noticed.
One friend revealed, "He's arrogant, and his pals adapted to that a long time ago. But when new people, like Jessie's friends, come into the picture, they're usually turned off by it. When one of Jess' best girlfriends met Justin for the first time, she was gushing about how much she loved his last album, and Justin said, in all seriousness, to tell him something he hasn't heard. He acted like it was this girl's duty to praise him. The worst is that Justin won't acknowledge his relationship publicly. It's disrespectful and unmanly to not confirm the obvious."
Comments
comments