Pamela Anderson, who is Canadian-born, has become an official U.S. citizen.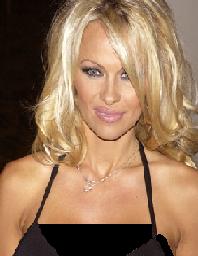 The former "Baywatch" beauty, who was born and raised in Canada, revealed that her first act as an American was to visit the capital Washington D.C. to lobby against animal testing on behalf of PETA.
The sexy star, which lives in Los Angeles with her two sons, Brandon and Dylan, revealed, "Being a citizen excites me not just because I can vote, but because I can crack the whip on Capitol Hill to defend animals."
It is unknown when Pamela Anderson was granted her U.S. citizenship.
The 40-year-old blonde beauty is a devoted animal rights activist and recently revealed she had stopped wearing her beloved UGG sheepskin boots after she realized they were made from animals.
She revealed, "I'm getting rid of my UGGs. I feel so guilty for that craze being started around my 'Baywatch' days – I used to wear them with my red swimsuit to keep warm – never realizing that they were SKIN!"
She added, "I thought they were shaved kindly. People like to tell me all the time that I started that trend – yikes!"
Comments
comments