Pamela Anderson, who previously wrote royal letter, wanted to give President-elect Barack Obama and outgoing President George W. Bush the same present this Christmas.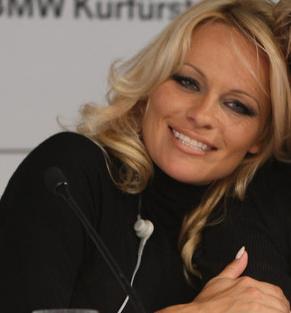 The former "Baywatch" star is planning to send them a copy of her favorite inspirational book.
Pamela is such a fan of Ingrid Newkirk's new book "One Can Make A Difference". The 41-year-old actress will buy the copies of the book, and she'll be sending one each to Obama and Bush.
She revealed: "I've found a wonderful book I'm giving everyone… It's a collection of 50 inspirational essays – not boring 'strive to be better' sayings, but real-life stories that are truly amazing."
Pamela also reveals that some of the essays have touched her heart, saying: "Some of the essays had me crying."
Furthermore, the actress mentions some of the essays in Newkirk's book. Pamela continued: "It has essays by a woman who started the first breast milk bank in India, a girl born without feet who now runs marathons, a man who saved kids in a South American village by starting a shoe drive for them."
And Pamela believes the book will be a welcome addition to the Obama and Bush libraries, adding: "I'm sending a copy of the book to the Obamas and, what the hell, to Mr. Bush, too, since he'll need ways to pass the time, because it is exactly the theme for our next White House: one can make a difference!"
Comments
comments