Zac Efron, who previously ate dog food by mistake, got a special meaning for his fans when he didn't forget to spent his time to write a special message for his fans on one of his fan sites.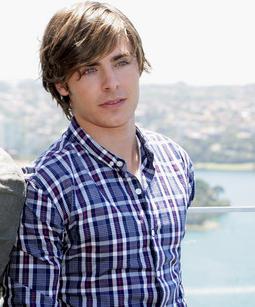 The "High School Musical" star expressed his gratitude to his fans because he got presents from them. He also wished everyone Merry Christmas.
Zac Efron began his message by sending his "quick thank you" to everyone on the fan site, Charismatic.
The California-born actor also admitted he got some Christmas presents from his fans. He wrote: "I received some pretty incredible gifts for my birthday and Christmas lol… my family and I have been enjoying the messages. Especially the art smile."
The "High School Musical" leading star also considered birthday book as "the sweetest present". He wrote down: "The birthday book is BY FAR the sweetest present I have ever received." Furthermore, the Hollywood heartthrob also mentioned other gifts, noting, "Nothing has ever made me smile like flipping through letters, drawings, poems, and photographs of the cutest girls I've ever seen." The hunk added, "Your kind words and enthusiasm are truly humbling."
Zac Efron ended his message by saying thank you and Merry Christmas. He added: "A million thanks, guys," reasoning, "You brought something very special to my 21st." The 21-year-old star also added, "Merry Christmas and happy holidays everyone. I'm stoked to have so many friends on this awesome day. You are and forever will be the greatest fans in the world. Cheers. Z."
Comments
comments