Pamela Anderson sent a letter to Holland's Queen Beatrix, calling for a complete ban on fur farming.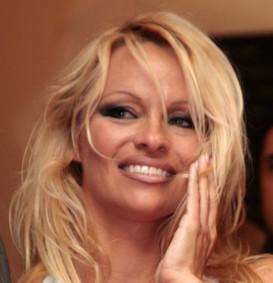 The actress, who is a staunch animal rights campaigner, wrote during a visit to the country and praised the country's stance on fur farming but asked for more action to be taken.
In an open letter published on her website, the former "Baywatch" star wrote: "I was thrilled to learn from PETA and Bont voor Dieren that Holland has banned several kinds of fur farming, and I hope you will consider enacting a ban on all types of fur farming."
She continued: "The majority of Dutch citizens are opposed to wearing fur, and a ban on fur farming would be such an enormous inspiration for other countries and animal lovers around the world."
The actress is in Holland attending a luxury goods trade show, the Millionaire Fair, and says she hopes she can encourage more people to opt for fur-free products.
She added: "I hope my presence at the Millionaire Fair will encourage people to consider that you can have a look that kills without killing, and that nobody should support the idea of gassing, strangling, or electrocuting animals – especially for a luxury item. I hope the next time I visit will be to celebrate a complete Dutch ban on fur farming."
Comments
comments