Prince Harry, who previously closed a deal for charity, is to train as an Army pilot after passing the unit's selection process.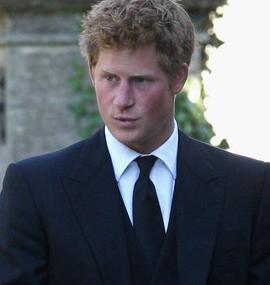 The 24-year-old prince, who is a tank commander with the Blues and Royals regiment, will begin training next month after completing a course to test whether he had the required talent and ability to fly.
The prince will now complete a 16-month training process, after which he will be eligible to pilot one of three helicopters – a Gazelle, Lynx or Apache.
Prince Harry will only have the chance to fly an Apache, which was worth £35 million, if he is among the top two per cent of trainees.
About 15 per cent of all applicants fail the course, but if Harry is successful he will be ready for operational duties in two years.
The prince, who was deployed to Afghanistan for 10 weeks last year but had to return home after a media blackout on his whereabouts was broken, is believed to be "thrilled" at the prospect of starting the course as he believes it will guarantee his return to Afghanistan.
A royal source revealed: "Harry clearly realizes that he has a greater chance of being deployed to the front line as a helicopter pilot than as a soldier. He is desperate to get back to the front line. That is what he joined the Army for."
Prince William, Harry's brother, is due to begin training to become a Royal Navy Search and Rescue helicopter pilot next year. The boys' uncle, Prince Andrew, was a Royal Navy pilot who flew during the 1982 Falklands conflict.
Comments
comments