Actress Tara Reid has entered rehab, according to a report.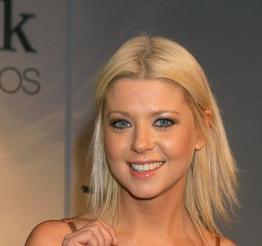 A publicist says Tara Reid has checked herself into rehab. Jack Ketsoyan revealed on Friday that the "American Pie" star went to the Promises Treatment Center. He did not specify what she was being treated for or when she entered the facility.
"Tara Reid has checked herself into Promises Treatment Center. We appreciate your respect to her and her family's privacy at this time," according to Tara Reid's representative.
Tara Reid, 33, earned a reputation as a drunken partier after famously being photographed on a red carpet with her breast exposed, apparently unaware that the strap of her dress had fallen off.
Her film credits include "Van Wilder" and "The Big Lebowski." She also hosted the short-lived, half-hour show "Taradise."
Comments
comments