Paris Hilton and Benji Madden are now facing legal action from a photographer in Los Angeles after reportedly running over his foot with their car.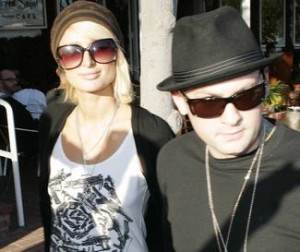 The socialite left the city's exclusive Foxtail nightspot with her rocker boyfriend on Thursday night by car, with Madden at the wheel.
Photographers wanted to snap for pictures of the celebrity couple after the vehicle surrounded them but as shown in footage, one snapper is heard screaming with pain as the car passed over his foot.
Joel Madden was seen climbing out of the vehicle and walking over to the paparazzo, but subsequently got back into the car and drove off.
According to a report, the photographer has reportedly filed a hit and run complaint against the couple at the L.A. Sheriff's Department.
Comments
comments