A host of stars including British supermodel Kate Moss, soccer star David Beckham, socialite Paris Hilton and celebrity chef Gordon Ramsay have all been immortalized in pig's blood for a charity auction.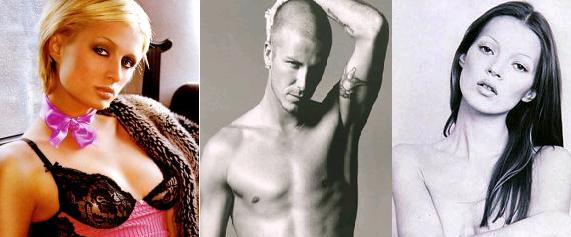 Rich Clarke, the artist who was inspired by the TV drama Dexter, which follows a serial killer working for the police and analyzing blood at crime scenes. Clarke was commissioned by FX Channel to create the artworks to coincide with the launch of Dexter, and to publicize the U.K.'s National Blood Service.
The paintings will be auctioned on eBay website and all proceeds will go to the NBS.