Paris Hilton, who hit the headlines with controversial tapes and Shanghai trip, is allegedly behind the leaking of pirated pictures of Nicole Richie and Joel Madden's baby shower to rival magazines.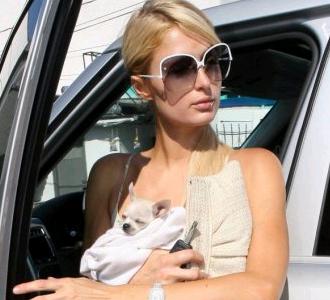 Nicole and Joel held their baby shower at the Beverly Hills Hotel last Sunday, with exclusive coverage granted to InStyle magazine.
But pirated pictures of "The Wizard of Oz"-themed party were being offered by a source to competing magazines.
One friend suspected Paris Hilton might have had something to do with it as she was at the center of every picture.
An insider revealed, "All the photos that were offered had Paris right in the center of them, as the star. They look set up."
The pictures could not be sold because all the celebrity tabloids were closed due to Thanksgiving.
The pictures were priced at around 3,000 to 4,000 dollars but according to the insider Paris didn't have money on her mind, adding, "None of the money would have been for Paris – for her it's about the attention."
However, Paris Hilton's representative slammed off any such charges against her, saying, "Paris was a hostess of the shower, which a large number of people attended. Many of these guests were taking photos with camera phones . . . there is no way she had anything to do with this."
Comments
comments