Paris Hilton is desperate to win back former lover Stavros Niarchos.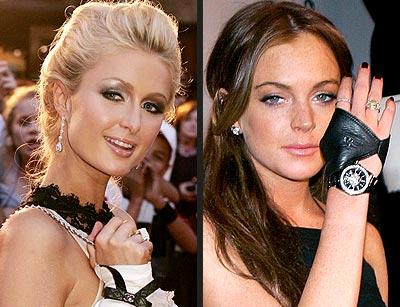 "The Simple Life" star was spotted trying to "hook up" with Greek shipping heir while she partied at Hollywood's Crimson club but he wasn't interested.
However, Paris faces stiff competition from rival Lindsay Lohan, who is said to be dating Stavros again.
A source revealed, "Stavros wanted nothing to do with her and seemed so annoyed by her, he left the party. Paris had no idea Stavros had gone and was wandering around asking where he had gone."
Stavros reportedly left the bash to go and party with Paris' rival and his former flame Lindsay Lohan.
The source added, "Stavros went to hang with Lindsay. He is sticking with her this time."
Last year, Lindsay infuriated Paris after she was seen "making out" and "dirty dancing" with Stavros soon after he split from the hotel heiress.
Comments
comments