Paris Hilton, who joked around in a pair of slatted specs in a Las Vegas club, is going to have quite a New Year, after making at least 2 million dollars just from hosting bashes.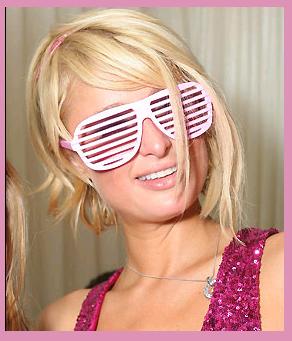 Since her Halloween party in Vegas, for which she received a $1,002,560 paycheck, the "Simple Life" star has reportedly passed the 1 million mark, according to a report. This includes 2 million dollars, which the socialite made for hosting a string of three parties in Hollywood.
The 26-year-old star recently lost a multibillion-dollar fortune to charity, after her grandfather decided to give 97 per cent of his wealth to the Conrad N. Hilton Foundation. It is claimed that Barron Hilton is said to be unhappy with Paris' lifestyle, and has announced that he would donate most of his wealth to the foundation.
On Paris Hilton, the editor of Forbes magazine's "rich list" Matthew Miller, revealed, "She is a celebrity in her own right."