Paris Hilton has warned London to be prepared as the socialite was believed to be hunting for a new best friend in the English capital.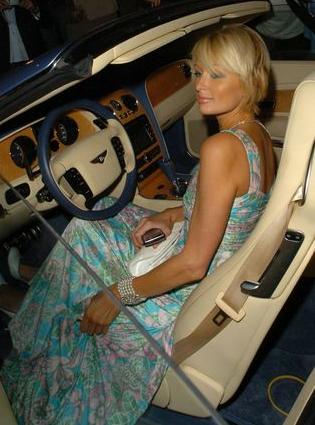 The hotel heiress revealed that she is searching for a new "BFF", or American slang for "best friend forever".
The 27-year-old socialite revealed: "I love LA. But London, watch out – I'm coming to town and bringing my fast-paced life with me. I've decided to look for a new BFF across the pond.
I need a best friend who is hot, who can keep up with me and, most of all, who is real and won't be a backstabber."
The socialite, who is is starring in a new reality TV show, which has the working title of "Paris Hilton's New Best Friend", for ITV2.
A group of wannabes will live together in a house as Paris Hilton gradually eliminates them until she finds her new friend.
Paris Hilton continued: "I'm not leaving London until I find that amazing girl or guy who can meet the challenges of being my British bestie."
Candidates for the coveted position must go to parties with Miss Hilton and pass "tests of loyalty, endurance and girl politics".
Paris Hilton is best known through the reality television series "The Simple Life" where the socialite and her friend Nicole Richie left behind their mobile phones, credit cards and celebrity status to travel around America working in low-paying jobs.
Her new series will be one of several key new shows in ITV's autumn and winter schedule.
Comments
comments