Paris Hilton has sued Hallmark Cards for using her image and her expression "That's Hot!" on a greeting card.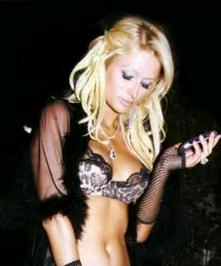 In the lawsuit, which is filed on September 6, the socialite claims that Hallmark invaded her privacy.
The suit claimed Hallmark made a greeting card that includes "Paris' First Day as a Waitress" and features a picture of Paris Hilton's face on a cartoon waitress serving food that says: "Don't touch that, it's hot. What's hot? That's hot."
According to the "Stars Are Blind" singer's complaint, the card went on sale earlier this year and can still be purchased for a price of 2.49 dollars.
The hotel heiress revealed she was moved to sue the card company because Hallmark "failed to properly obtain (her) approval." She is seeking at least 500,000 dollars in damages and an injunction on Hallmark that prevents them from using her image or name.
A representative from Hallmark did not comment on the suit.
Comments
comments