Paris Hilton, who previously turned Halloween costumes into something with raunchy appeal, will become a Valentine hottie with a new film.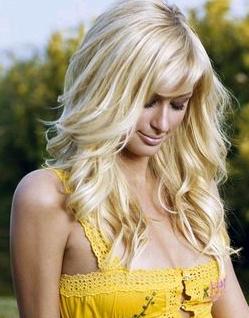 The socialite has a romantic comedy entitled "The Hottie and the Nottie" that is expected to hit theaters just in time for Valentine's Day.
The hotel heiress plays the role of Cristabel Abbott, who's been eyed since the first grade by an obsessed Nate Cooper. To win her affections, Nate is forced to find a boyfriend for her less-than-beautiful friend June Phigg.
Indie distributor Regent Releasing has picked up all North American rights to Tom Putnam's romantic comedy and set a February 8 release in ten major markets around the country.
Paris Hilton previously starred in the 2005 horror remake "House of Wax," sparked reports that audiences cheered when her character was killed.