She was recently accused of stealing Lady GaGa's look and now it seems Paris Hilton has gone for another, equally revealing look.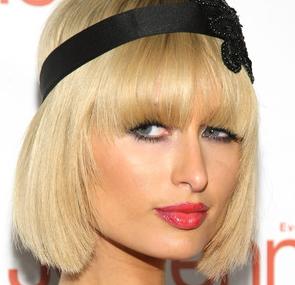 The socialite has adopted the burlesque-look with a touch of Audrey Hepburn from Breakfast At Tiffany's as she managed to combine a revealing black corset with a fifties-style beehive hairdo.
The 28-year-old socialite was filming scenes for her latest reality TV show, British Best Friend, in Venice Beach, California, accompanied by her latest beau Doug Reinhardt.
However it was her bizarre outfit which drew attention from onlookers, as she attempted to combine old-school glamour with a slightly more futuristic look thanks to a glittery pencil-length skirt and towering heels.
Hilton is no stranger to dressing – or behaving – in a provocative manner.
To celebrate her recent 28th birthday, the heiress showed off her pole-dancing skills for guests inside the private nightclub at her Beverly Hills mansion.
If that wasn't enough, she also left raunchy pictures of herself around the room, including one of her tied up nude holding a microphone.
Comments
comments