Supported by thousands of fans to host 'Saturday Night Live', Robert Pattinson won't make it come true yet as the schedule is packed.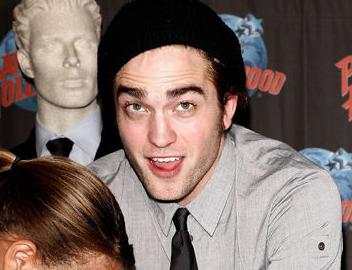 The hope of Robert Pattinson's fans to have him hosting "Saturday Night Live" this season, meets a dead end. It was reported over the weekend that more than 5,000 fans of the "Twilight" star signed an online petition in a bid to see their idol gracing the sketch show on NBC.
The Internet has been buzzing with rumors that the Twilight hottie would be the celebrity guest on an upcoming episode of the long-running sketch comedy show.
However, SNL's Executive Producer, Lorne Michaels, revealed that the show won't be getting an infusion of vampire blood just yet.
"Not this season," he said at Natural Resources Defense Council 11th annual Forces For Nature benefit in NYC. "We're all locked in with the hosts for this year."
When asked whether they would eventually invite the heartthrob, Michaels said, "Yeah, yeah, of course. You never know."
Some stars within "SNL" hosting schedule this season include Zac Efron, Justin Timberlake and frequent contributor, Will Ferrell. The 34th season will wind down in May but there has been no words of the 35th season yet.
Robert Pattinson has been a popular stock since starring as the vampire Edward Cullen in "Twilight". He will reprise the role in the sequel "The Twilight Saga's New Moon" and has shot several scenes in Vancouver, Canada starting last month.
Comments
comments