Pop star Rihanna looked as if she hadn't a care in the world at a family party last night.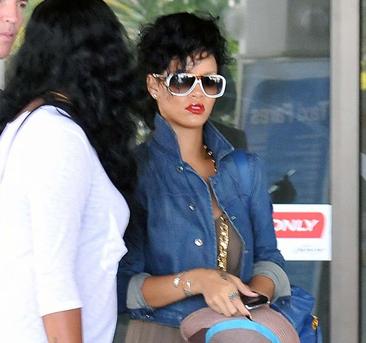 The 21-year-old singer has returned to her native Barbados to help her grandparents' celebrate their 50th wedding anniversary.
But while she relaxed, her one-time boyfriend Chris Brown was preparing to appear in a Los Angeles court.
Brown is due in the dock tomorrow to face charges he assaulted the singer during a heated argument the day before the Grammys.
Rihanna was pictured looking battered and bruised following the incident, which allegedly happened in 19-year-old Brown's sports car.
And although she initially stood by the R & B singer, the couple have now reportedly ended their relationship.
After getting back to work last week, recording tracks in an exclusive Hawaii studio, Rihanna flew home for a catch-up with her family on Friday.
And last night she and her family were joined by the island's Prime Minister David Thompson as they celebrated.
The smiling singer waved a Barbados flag as she caught up with her friends.
Her father has said the singer is 'back to herself'.
Ronald Fenty said: "Of course, I'm happy to have her home. Things are good with her. She is doing really, really well. She's back to herself again."
Comments
comments