Paris Hilton's boyfriend was left with a split lip after leaping to her defense.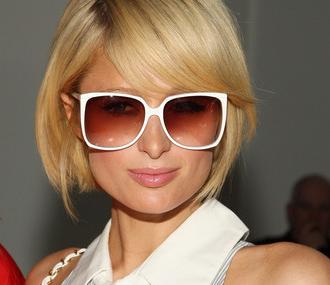 Doug Reinhart received the injury after stepping in to protect the socialite from a pushy bodyguard at the Fontainebleau Hotel in Miami, who shoved her after she requested Madonna's 'Like A Virgin' from DJ Massive.
A source explained to Britain's Daily Mirror newspaper: "After dashing over to the DJ a little over-enthusiastically and asking for Madonna, chaos erupted. The appalled bodyguard gave Paris a shove, and she went flying.
"Doug ran over and pushed the guy back and things turned nasty. Doug was left nursing a split lip, with blood all down his shirt and over Paris' dress.
"Clubbers piled in and the police were called but no arrests were made. Paris was left shaken but joked it's the last time she'll request Madonna."
Despite his mouth injury, the night had some positives for Doug.
Paris, 27 – who is rumored to have turned down a marriage proposal from the 'Hills' star last week – was so impressed by his chivalrous actions she plans to start a family with him.
The source added: "She was blown away by how brave and chivalrous he was.
"Paris is joking he would make ideal father material and is tempted to employ him as a full-time bodyguard. She couldn't stop kissing him and calling him her alpha male."
Doug recently spoke of his desire to have children with the hotel heiress.
He said: "Paris will make a great mom. She's amazing. I'd love to have some mini-Parises one day."
Comments
comments