Paris Hilton, who alluded to making a "new beginning" during her post jail interview with talk show host Larry King, caused a stir in Miami this weekend, by crashing at the clubs, swapping spit with on-again, off-again boyfriend Stavros Niarchos and scuffling with club goers.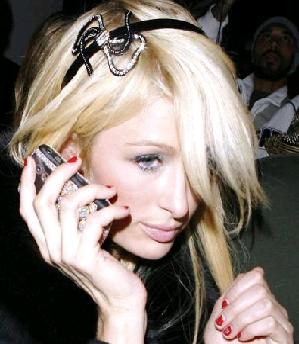 Alex Vaggo, the pizza delivery boy turned model that Paris had fallen for, is apparently as much a distant memory as the socialite's promise of "new beginning."
The "Stars Are Blind" singer was seen hopping into her limo after having dinner in Miami, surrounded by a big pile of people and she managed to flash something, which you could see here.
On Dec 6, she scuffled at SET nightclub in Miami Beach, again fought the next day at Cameo.
According to sources, the hotel heiress fought with club goers two nights in a row. However, no charges were filed with police.
Her representative has denied that the former jailbird fought with anyone, saying, "Paris did not slap anyone in Miami."
Paris Hilton and Stavros Niarchos, who broke-up last Spring, are in Miami for the annual Art Basel festival.
According to sources, Paris Hilton spent the week following Niarchos from one celebrity-laden hot spot to the next trying to get his attention.
Comments
comments