Paris Hilton's mom Kathy collected celebrity items from her famous friends and put them up for sale on eBay.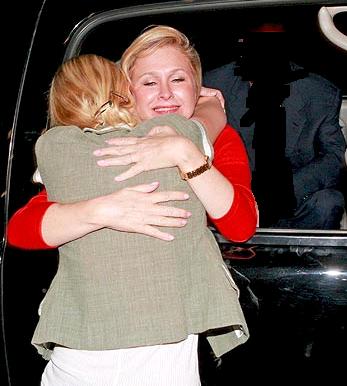 Money raised from the online auction will benefit the Make-A-Wish Foundation. She revealed, "Christmas is my favorite time of year. I worked with Make-A-Wish before, and I wanted to do something really special for Christmas."
Kathy Hilton also said she turned her bedroom into an office and worked the phones for a week straight, calling "different celebrities and sports figures and just seeing what I could get."
Even she was impressed with the take, which includes a pair of Johnny Carson's cuff links, Lucille Ball's teacup and saucer, and an "Ocean's Thirteen" script signed by the film's cast.
She added, "I love the Tom Cruise sunglasses. I would love to have any one of these things. Hopefully this goes well and I'll make it an annual thing."
But she won't be able to check out the items online, saying, "I don't know how to work the computer."
The online auction ends Wednesday.
Comments
comments