Paris Hilton, Britney Spears and Lindsay Lohan are in talks to star in a sitcom together.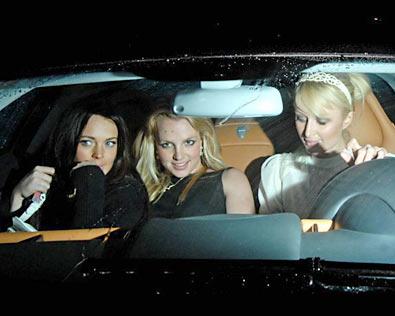 US television network HBO are reportedly keen to sign up the blonde trio, who used to be close friends and were regularly seen partying together in 2006, to appear as flatmates struggling to make it big in Hollywood, in what has been described as a cross between "Friends" and "Ugly Betty".
A source revealed: "The chemistry between them will be electric. They were very close and have had their ups and downs in the Los Angeles party world but they have overcome those problems now. They can draw from their experiences for the sitcom."
Show chiefs are said to have approached "Extras" star Ricky Gervais and "Desperate Housewives creator Mark Cherry to pen the script, which will see the trio playing characters inspired by themselves.
The source added: "Paris will play a fashion designer who will try anything to get her outfits noticed. Britney's character is an aspiring singer, but her unusual song lyrics stop her from hitting the big time. Lindsay will be a little like Joey from "Friends" – obsessed with men and food."
Update: When asked if there was truth to any part of this story, Lohan's rep Leslie Sloane was the first to respond with "none at all."
So what's really next for the threesome?
Hilton is focusing on the release of her new film "Repo! The Genetic Opera," Spears is putting final touches on her new album "Circus," and Lohan's got her line of leggings. Lohan's rep didn't respond with any info about future singing or acting projects in the works.
Comments
comments