Paul Giamatti, who won the Golden Globes, expected Johnny Depp to win the Golden Globe for actor/comedy.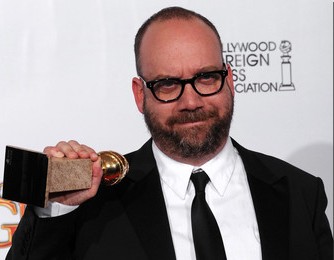 The "Barney's Version" star would give it to Johnny if it was me because of being a great-looking guy. He thought that Halle Berry would still look good even if she was wearing a Hefty Cinch Sack.
Paul thought that Ricky Gervais was very darkly funny and kind of nasty but he was still great.
Comments
comments