Paula Abdul quit her role on American Idol because she felt the network was treating her like a "second-class" citizen, it has been claimed.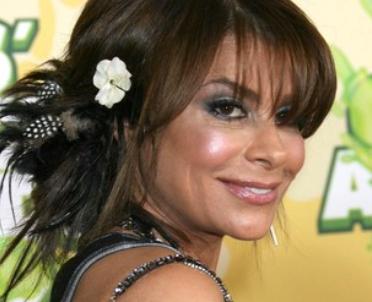 The 47-year-old was left furious after learning she was being offered only half of the salary of show host Ryan Seacrest.
"Paula lost it," an insider dished to American tabloid the National Enquirer. "It really seemed like progress was being made in negotiations to bring Paula back — and then all hell broke loose.
"She was furious and felt she was being disrespected by what she thought of as a ridiculous lowball offer. It pushed her over the edge.
"She felt she was being treated as a second-class citizen, she quit communicating with network executives and halted the negotiations."
"Paula really believes she IS Idol," the insider added. "Unless she is prepared to make a big eleventh-hour apology, her tantrum has cost her one of the biggest jobs in showbiz.
"She thought FOX would come running back. The truth is that she is incredibly unhappy right now. She knows she might have made the biggest mistake of her career.
"What really got to Paula was Ryan's deal. She came onto the show with the big reputation and Ryan was a newcomer. Now, even though she's been such a big part of Idol's success, she feels like Ryan is much more valued than she is.
"She demanded $20 million per year, but would have settled for $10 million. The network offered her about $7.5 million.
"Paula was beyond livid over the contract negotiations. She believed she had to quit because it was a matter of pride and dignity."