Penelope Cruz is expecting her first child with longtime love Javier Bardem, sources confirm exclusively according to a report.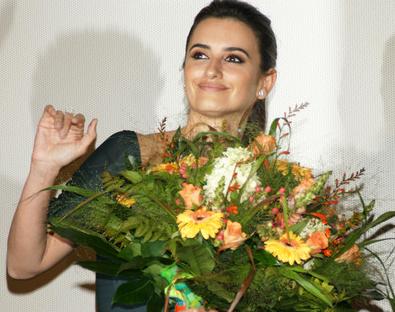 "Penelope is about four months pregnant," a source said. "She's really healthy now and will be a great mother."
Penelope may be expecting, but she won't be tying the knot anytime soon. She told the August issue of UK's Psychologies magazine, "When I [have babies], I want to do it really well. I want it to be my best project in life. I don't know if I believe in marriage. I believe in family, love and children."
Penelope, 35, and Javier, 40, appeared together in three films — Jamón, Jamón, Live Flesh and Vicky Cristina Barcelona.
Penelope has been in Germany promoting her latest movie, Broken Embrace.
Meanwhile, Pedro Almodovar and Penelope Cruz were spotted as they attend the premiere of 'Broken Embraces' at the Kulturbrauerei in Berlin.
Comments
comments