U.S. actress Lindsay Lohan has been pelted with a flour bomb on arrival at a Paris nightclub wearing a fur stole. This situation only showed that PETA doesn't play when they are upset with celebrities over the fur wearing issue.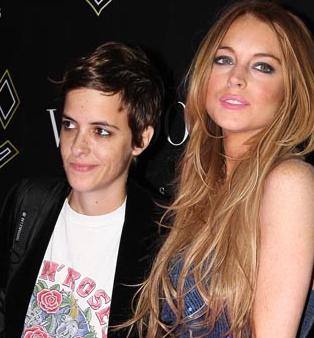 Animal rights activists showered the 22-year-old actress with flour when she went to the VIP Room Theater in the early hours of Saturday with her friend, disc jockey Samantha Ronson.
The group PETA (People for the Ethical Treatment of Animals) took claim for the action in a statement online, saying: "The actor, who was on her way into the VIP room on the Champs-Elysées just after 1 AM early Saturday, had an entire bag of flour dumped over her head by a French fur foe who shouted, 'Lindsay Lohan—fur hag!'"
The owner of the nightclub helped Lindsay Lohan dust off her blue sequined dress and black stole before she posed on the red carpet. Ronson went on to spin tracks for a crowd that included reggae rapper Shaggy and "I Kissed a Girl" singer Katy Perry.
The actress apparently wore fur coats while in London earlier this week with girlfriend Samantha Ronson, and continued to do so as she went south to France.
PETA Europe's Robbie LeBlanc revealed in the statement: "Lindsay Lohan might be able to ignore images of bloody animals skinned alive for their pelts, but we hope a dash of flour will help her rise to the occasion and forsake fur once and for all."
DJ Samantha Ronson quickly fired back at the activists in her MySpace blog. She wrote: "Today I'm pissed at the bag of flour thrown on Lindsay last night. Not because I got powdered down, but because the girl who threw it acted like an animal herself. It's a pity that some groups feel the need to assault people as opposed to fighting with words. I don't wear fur, but I don't think I have the right to ATTACK those who do. No one has that right."
She added: "PETA should focus their efforts on educating people on what they believe are injustices instead of seeking press via harassing those in the limelight."
Comments
comments