Zac Efron has reportedly purchased a $50,000 vintage Louis Vuitton steamer trunk for girlfriend Vanessa Hudgens.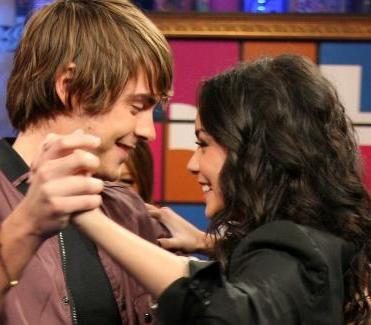 The 21-year-old heartthrob, who has been dating his "High School Musical" co-star since 2006, was so keen to buy something special to mark Vanessa's move to her new $2.75 million house that he splashed out on the exclusive piece of luggage.
A source revealed: "Vanessa [Hudgens] really loves Louis Vuitton, but she wouldn't spend the money for it. To her, it is a piece of art."
Meanwhile, Vanessa has blasted paparazzi for taking photographs of her and Zac while they were in their hotel room in Sydney, Australia.
The 20-year-old actress, who was pictured watching Zac as he attempted to open the window in the bedroom, revealed: "I mean, put yourself in my situation – people who you do not know taking pictures of you in your own room! It's obnoxious and invasive, and I don't know why they would do it.
She added: "We have had a few crazy premieres, including in Mexico, where there were about 140 security guards there holding barricades up around us. I'm kind of claustrophobic, so being caged in every so often gets kind of frightening. I don't go clubbing, anyway – it just doesn't seem like fun to me."
Comments
comments