Pete Wentz revealed wife Ashlee Simpson-Wentz is due to give birth any minute as he called into Ryan Seacrest this morning.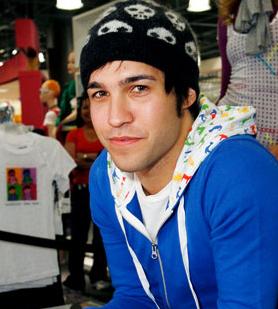 The Fall Out Boy bassist also said: "She is very pregnant. I am on call permanently right now. She's at the very end, and it could happen at any point."
Pete Wentz, who will attempt to break a world record for most radio interviews in 24 hours with band-mate Patrick Stump on Friday, adds that Simpson-Wentz, 24, is "excited" to become a mom.
The 29-year-old rocker continued: "She (feels) hot all the time. I think she wants to just be not pregnant anymore. … It's a struggle to go up and down the stairs. Going out in public is insane."
Another milestone the pair is looking forward to is naming their little one – but not until after the birth.
The rocker added that he has a formula in place for when the time comes, saying: "I want to meet (the baby) first. My brother was almost a Duncan, and he's Andrew now. I think it might have ruined his life more if he was a Duncan. My friend said it – you've gotta have a baby with a name that could be a rock star or a senator, so he'll get work either way."
Comments
comments