Pete Wentz, who is a "Fall Out Boy" star and expectant father, revealed that he felt that he was becoming like his father.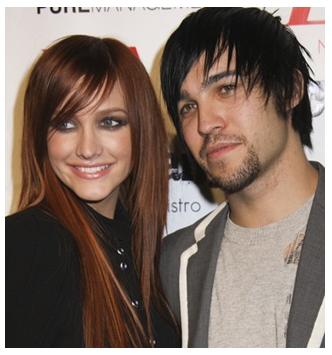 The musician revealed during an interview on Ryan Seacrest's KIIS-FM radio show, "I'm becoming my dad, actually. I get up at 7 a.m. to drive [to work] down Sunset with traffic that I complain about. And then I come home, and I have a pregnant wife and two puppies."
Pete Wentz, who is hosting the MTV show FNMTV Premieres, discussed that he spends his time "cleaning up puppy poop" and helping fulfill wife Ashlee Simpson-Wentz's pregnancy cravings, which include "green olives on everything."
But that's not to say that the 28-year-old star did not love every minute of his new life as a married man and expectant father. He revealed, "It's really, really, really, really exciting. When I'm in the doctor's office, I freak out – it's this crazy thing, this thing you made."
Pete Wentz explained, "It's like making a record, but knowing you're going to mix it for the next 18 years of your life."
The musician knew that there's a lot to anticipate including learning the gender of his baby.
When asked about his anticipation, he added that he was "hoping the doctor will be able to see something in the next couple of weeks."
A representative for the musician has also denied reports that Wentz and his wife have registered for blue items at a popular L.A. baby boutique.
Comments
comments