Rocker Pete Wentz has radio DJ and American Idol host Ryan Seacrest to thank for helping to make his recent honeymoon a paparazzi-free one.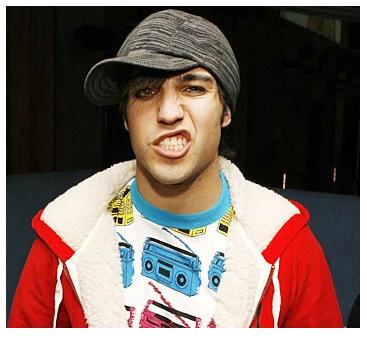 The "Fall Out Boy" star and his pregnant bride took off to Turks and Caicos, but called in to Seacrest's Los Angeles breakfast show in a bid to fool the media.
Pete Wentz insisted he and his wife had decided not to spend money on an expensive vacation, and instead they were honeymooning in the basement of their California home, surrounded by inflatable palm trees.
And the media bought the ruse.
Chuckling about the prank during a chat with Ryan Seacrest on Thursday, Pete Wentz revealed, "They (paparazzi) were at the house… I'd actually called you from Turks and Caicos and it got picked up on and people ran with the story that we were, like, fake baking with plastic palm trees in the basement."
Pete Wentz added, "For once my cheap, scummy image paid off for me."
But the honeymoon wasn't entirely paparazzi free – one eager Turks and Caicos snapper spotted the couple and shot photos of them walking along a beach.
Comments
comments