Pete Wentz has refuted rumors that there is a sex tape of him circulating online.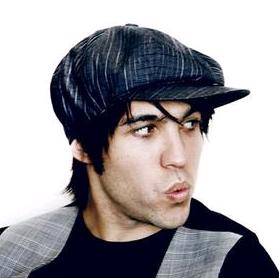 A video clip, with the title 'The Pete Wentz Sex Tape', was posted on the PerezHilton blog earlier this morning, featuring the singer kissing an unidentified girl. You could see the preview of the alleged sex tape of Pete Wentz
here.
Fall Out Boy star, who is dating singer Ashlee Simpson, quickly denied the rumors in a statement on the band's website.
He revealed, "I just wanted to put the word out on the streets/the internet. There is no Pete Wentz sex tape in existence. About a year and a half ago I took part in an indie gore/horror short film as a favor to my friend Nathan – called Goodnight Moon."
He added, "Either way I'm not into being an actor or having a sex tape either sooooooooo, hopefully you can deal with it."
Comments
comments