Peter Andre and Jordan are very open with their sex life. Now, Peter has spoken out about how they have spiced up their sex life with Masks.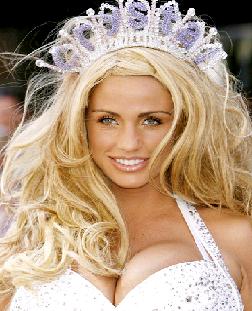 He revealed, "Katie is a filthy b*tch and I'm her temptation. Everybody has fantasies and when it comes to sexual ones, when you close your bedroom door and it's just you and your partner, anything goes."
Jordan, who has the real name Katie Price, has previously spilled the details that their sex life is "like the film Hostel" and compared Peter's sexual organ to a Sky Plus remote control.
Peter added, "If we're sat downstairs with the kids and the nanny, Kate tells me off if I discreetly suggest we sneak off upstairs. She'll say, 'Pete, you make it so obvious you want to go upstairs for a shag.' And I get really embarrassed. I'm like, 'Thanks honey!' So that blows that out."
Comments
comments