Pippa, who is Kate Middleton's younger sister, became more constantly encountered on the social gatherings but she surprisingly received a royal snub in a fashion show.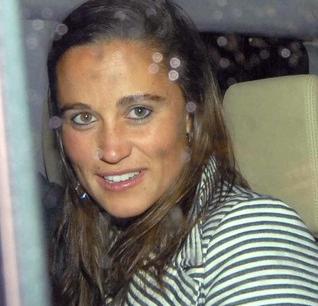 The 23-year-old younger sister of Kate Middleton did not receive a welcome gesture from Princess Beatrice and Princess Eugenie.
In an embarrassing scene, the royal sisters snubbed the 23-year-old party hostess at a recent Issa fashion show. It was also reported that they refused to make space for her in the front row.
A source revealed: "One of the organizers asked [Princesses] Beatrice and Eugenie if they could move up but they refused."
A witness dished the scoop: "Photographers were taking pictures of Pippa who was getting redder by the second. In the end, she had to find another seat that wasn't in the front row."
Maybe the situation happened because Princess Beatrice was left off Kate's invite list to a recent roller-skating charity disco and she wanted to make her feelings known to the Middletons.
Meanwhile, Princess Beatrice prepares for student life by shopping at cut-price fashion chain Primark.
The 20-year-old princess, who has a £5million personal fortune, browsed the racks of clothes in London's Oxford Street. She also bought a basketful of outfits including a £14 black and white dress.
Comments
comments