Angelina Jolie, who is currently pregnant, seems to be a royal that trumps the expert.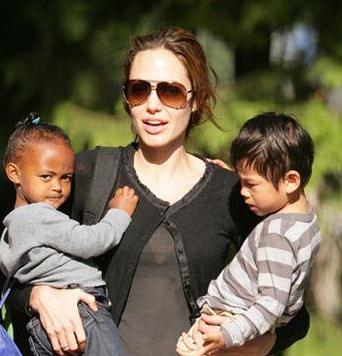 The "Tomb Raider" actress, who's expecting Brad Pitt's twin girls any day, is reported to refuse to see a doctor – Professor Alain Treisser.
Professor Alain Treisser, the head of gynecology at the Princess Grace Hospital in Monaco — the man who will probably deliver her babies. He revealed, "It is about time I examined her medically. I would like to go through the options available and plan the delivery."
But Prof. Treisser says Angie is speaking to Monaco's ruler, Prince Albert. "I have heard she has been in contact with him. I was expecting to hear from her this week but this has not happened."
Angelina Jolie has her own eight-strong American medical team with her in France, but under local law they cannot deliver the babies or prescribe drugs, although Prof. Treisser says they are welcome in the delivery room to advise him.
Prof. Treisser last saw Angelina in May when he turned down her demands to close off half the maternity unit for the birth so she could deliver the twins under strict security.
Comments
comments