Boyfriend Casey Aldridge has dumped Jamie Lynn Spears, who hit the controversy with her pregnancy revelation, because he doubts he is the father, it has been claimed.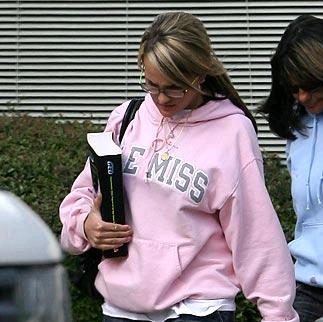 Casey Aldridge is insisting that Jamie Lynn should have a paternity test to prove he is the child's father, according to U.S reports.
The "Zoey 101" star has yet to confirm Casey Aldridge as the father and insiders say the pair's relationship has been shaky for months.
A friend of Jamie Lynn's troubled sister Britney Spears has revealed Casey's doubts.
According to a report, Britney told their family friend, "He wants a paternity test. Casey doesn't want to be with her until he's sure that he's the father."
Rumors have swirled that Jamie Lynn is in fact pregnant by an older TV producer.
Jamie Lynn was previously spotted this week attending a parenting class, in preparation of her impending birth, at an Adult Education Centre in Kentwood, Louisiana.