It seems Emma Watson doesn't want to spend her night alone. The 18-year-old actress goes clubbing to Mahiki Nightclub with her banker boyfriend, Jay Barrymore, on Wednesday, February 11.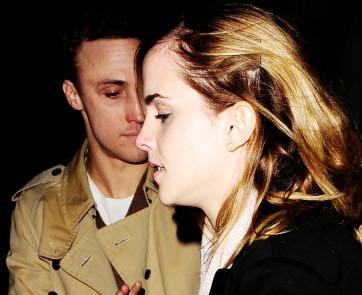 Joining the pair during their night out is Emma's brother, Alex. The teen star, who plays Hermione Granger in the "Harry Potter" film franchise, is seen leaving the nightclub wearing a black jacket and jeans.
Earlier that day, the British beauty is spotted enjoying a shopping spree alone in Hampstead, London. Sporting a gray sweater and skinny jeans, Emma looks busy carrying her shopping bags.
Comments
comments