Prince Harry, who is known for frequenting some of London's trendiest clubs, chose to celebrate his birthday in a country pub at the weekend.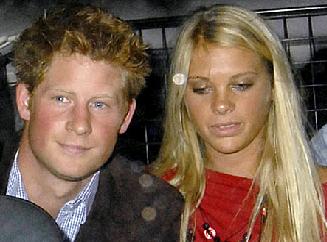 The 23-year-old prince chose to mark his special day with friends and his nearest and dearest, including girlfriend Chelsy Davy, brother Prince William and Wills' sweetheart Kate Middleton, at a country pub near Highgrove.
After having dined at Prince Charles' country mansion, the foursome joined friends at the Vine Tree pub in the nearby village of Norton for drinks.
Prince Harry declared his love for his girlfriend when guests called him to say a few words. A source revealed, "He gave a speech on her move to the UK. And said it was the best birthday present he could get."
Prince Harry wasn't the only one in a romantic mood. It is because Prince William and Kate Middleton also apparently shared smooches as ABBA music played out on the pub's jukebox. A source revealed, "They behaved as though they'd just met. Holding hands and kissing non stop."
Comments
comments